MWave Delivers
Simple, fast & rugged
IIOT connectivity
MWave: G.hn solutions for industrial deployment
What is the biggest challenge faced when implementing a high-speed communications network in an existing industrial site? Ripping up floors and tearing holes in walls to strip out all the old wiring to replace it with new cabling. It's expensive, disruptive and time-consuming. Yet Industry 4.0/IIOT and automation demands increased monitoring and the collection of data. Wireless comms may not function in an electrically-noisy environment
G.hn allows high speed transmission on existing cabling infra-structure: any wiring will do. It's simple to install, rugged and high-performance.
MWave provides innovative industrial-grade G.hn solutions
G.hn was originally developed for home use. The Home Grid Forum says: "G.hn is defined to operate over any physical networking medium…such as coaxial cable, telephone wires, CAT5 cables, and powerline. G.hn even works over plastic optical fiber! G.hn means that a single technology interconnects any device…over any wire. G.hn systems can pass data at very high speeds, up to at least 1 Gb/s. G.hn provides (a) network that is secure from tampering or content theft while able to deliver any content anywhere…"
(Source: https://homegridforum.org/g-hn-in-the-premises/)
Industrial users are now using G.hn for IIoT/Industry 4.0 implementations. All the benefits that were envisaged for home use – ease-of-installation, high speed, cost effectiveness, security, scalability – are even more applicable in the factory environment.
G.hn Enabling High Speed Connectivity for IoT
G.hn is opening up new opportunities within the Industrial sector, where low latency and reliable connectivity are vital to keep Machine-to-Machine communications and operations running smoothly. G.hn facilitates a robust essential time- and safety-critical infrastructure, with the ability for the network to self-heal. G.hn can be installed quickly and cost-effectively, working seamlessly through existing wiring. G.hn topologies provide the IIoT backbone network for high speed and multi-hop point to multipoint (P2MP) connectivity for up to 250 nodes.
I - SERIES - G.hn HIGH SPEED IIOT CONNECTIVITY MODULES
Designed in the UK by MWave, the I – Series G.hn Industrial Module (TC430) is optimised to enable the cost-effective roll-out of G.hn solutions in Industrial environments. The technology offers quick, low cost, seamless deployment without the need for dedicated data cabling or firmware. The module is designed using Maxlinear's latest Wave 2 chipset and ships using tried and tested HN Spirit Firmware (Home Networking) which facilitates P2P (Point to Point) and MESH topology networks. Out of the box the I – Series G.hn Industrial Module (TC430) is configured for use over power cables typically carrying 24, 32 or 48V DC (or AC). It allows up to 14 nodes to be connected to form a mesh network. This topology and node count will cover many industrial applications.
The module has a single 1 Gigabit Ethernet Interface which will satisfy most requirements at an affordable cost. The module also supports RS485 or RS232 serial interfaces that are commonly found in industrial installations such as factory automation and telemetry. The module is supplied DIN rail mountable in a robust aluminium cast enclosure, and comes with connectors for ease of installation. Status LEDs, Reset and Configuration buttons are recessed to stop accidental use.
SISO SINGLE CHANNEL G.hn PCB MODULE
The G.hn SISO PCB module is designed in the UK by MWave and optimised to allow cost effective implementation within a wide variety of environments. The G.hn module can be embedded in a wide range of products, IP cameras, alarm systems, fibre access solutions, EV charges etc. The SISO module provides 1.7Gbits/s throughput over existing wiring infrastructure: twisted pair; coax cable etc.
MWave's G.hn SISO module utilises the 2-200MHz frequency range, and allows the user to customise carrier frequencies within this range to enable maximum flexibility and enable signals with different frequencies to co-exist on the same cables. The module utilises Maxlinear's latest Wave-2 chipset and ships using tried and tested HN Spirit Firmware (Home Networking) which facilitates P2P (Point to Point) and MESH topology networks.
4-PORT PROGRAMMABLE ATTENUATOR WIDE FREQUENCY AND ATTENUATION RANGE
The MWave four-port attenuator is ideally suited to testing multi path communications channels (eg G.hn) under a wide range of attenuation scenarios, allowing different cable loss scenarios to be emulated.
With a wide frequency range (1MHz-6GHz) and an attenuation setpoint range of 10-120dB, the unit can be controlled via USB or ethernet and each channel can be individually programmed; alternatively, a group command can be used to set all 4 channels to the same setpoint simultaneously.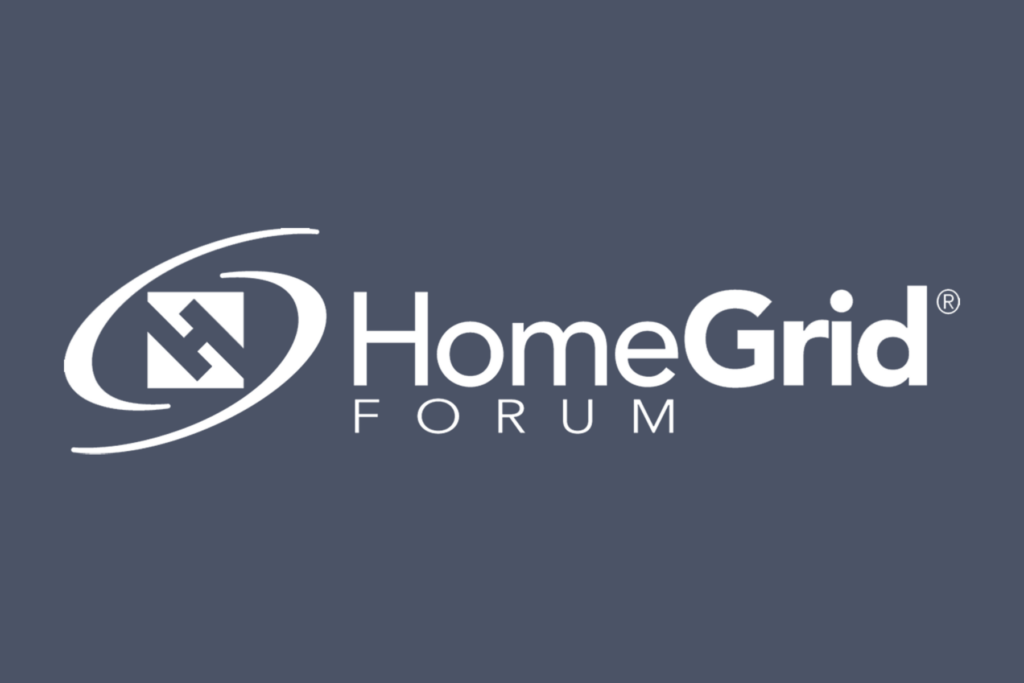 Flexible industrial G.hn module from MWave gets HomeGrid Forum certification / Proven, reliable and cost-effective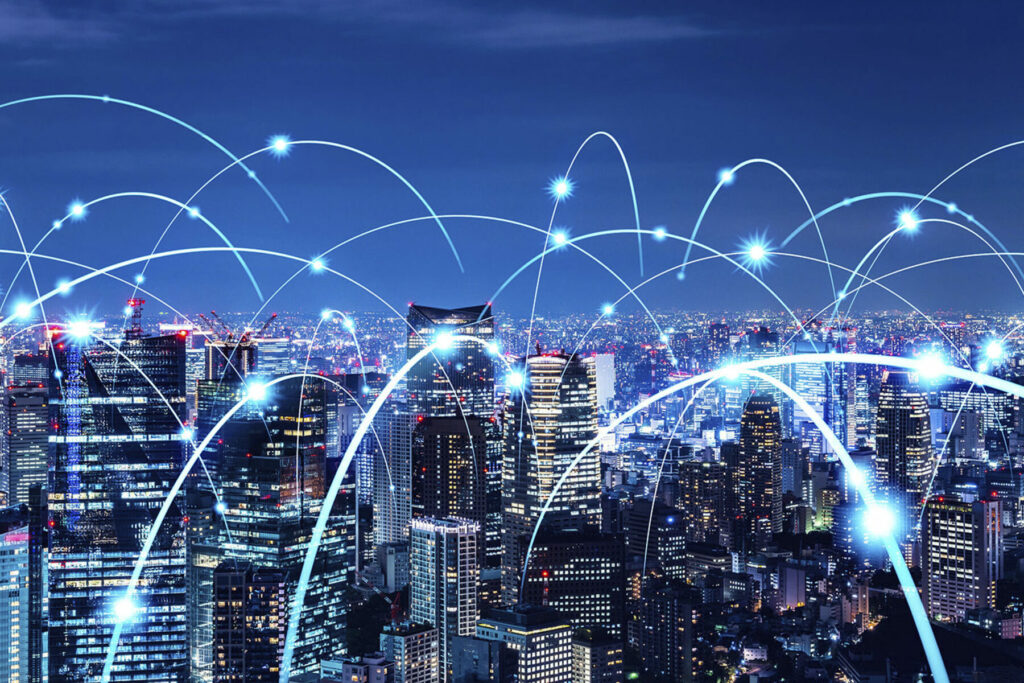 MaxLinear Enables MWave's Ultra-Flexible G.hn Module for Industrial Applications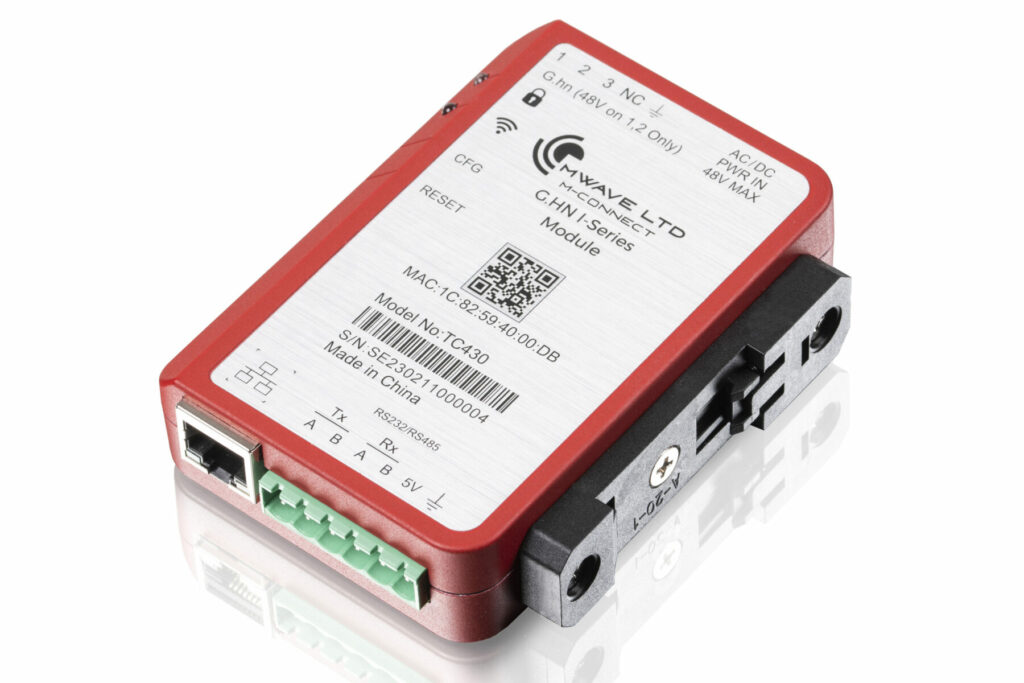 Industrial G.hn module from MWave enables high speed communications over pre-existing cabling infrastructure / Enables swift, cost-effective implementation of M2M and IIoT installations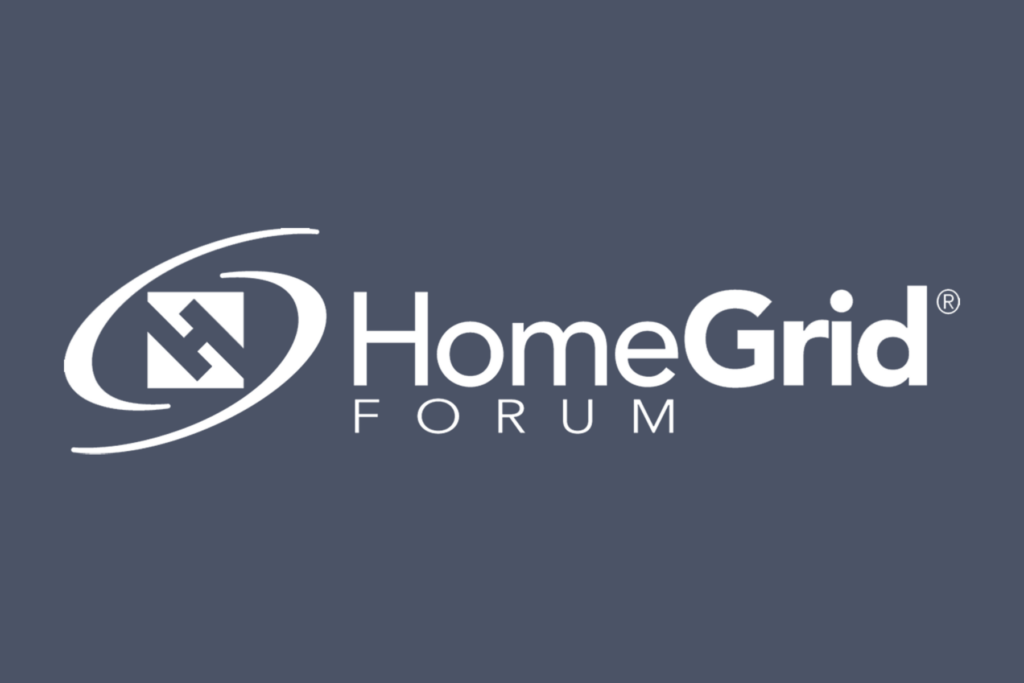 MWave manufacturing partner Shengyang Electronics joins HomeGrid Forum / G.hn expertise in industrial M2M and IoT applications welcomed
MWave is a UK-based SME headquartered in Aldermaston. Originally a consultancy specialising in the design and development of RF/Microwave circuits and full-product systems, the company is now producing its own products, beginning with the plug-and-play I – Series G.hn Industrial Module for IIoT installations.
MWave has long-standing partnerships with Maxlinear, a leading provider of radio frequency (RF), analogue, digital and mixed-signal integrated circuits for the connectivity and access, wired and wireless infrastructure, and industrial and multimarket applications; and Shengyang Electronics (China) –
manufacturing.
MWave is a member of the Home Grid Forum.
To find out more about how we can help you reaach out to us today.